My new book, Growing Up Humming, is now available as a PDF e-Book. You can purchase it for the introductory price of only $3, from the order form below. Buy it now, and you could be reading it tonight. You can also read about the book, and see sample pictures from it, beneath the order form.
Growing Up Humming is the photo-illustrated true story of two Anna's hummingbird chicks growing up on the nest. It has a heart-warming real-life plot, along with rich description – both in words and photos – of every step of the chicks' development. It's packed with nature's splendor, and information which will delight and inform people of any age.
Here are a couple examples of the pictures.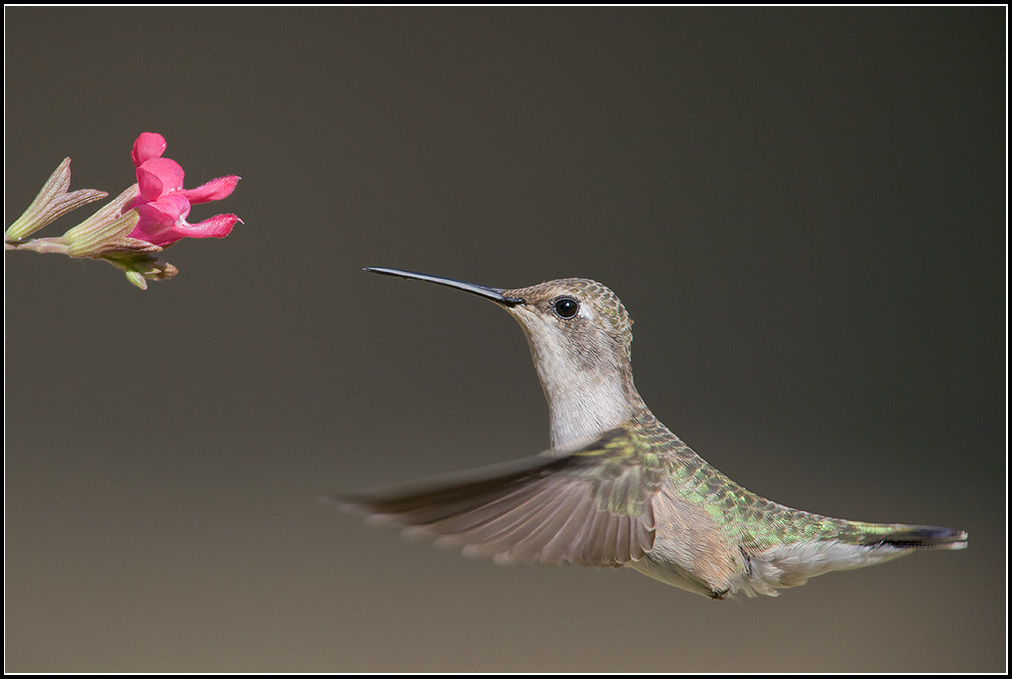 Growing Up Humming is for everyone who loves beauty and loves to learn about the world, everyone who wants a fun read, and for everyone who wants their kids to be inspired by nature and excited about science.
Here's what people have been saying about the book:
"…The book is charming and very informative. I would be enthralled if I were a young girl and I'd probably memorize it and go around spouting all the facts to my friends."

"I fell in love with Little Sister and the section on her. The multi-image collage showing her getting ready is brilliant!"

"You capture the special nature of this process so beautifully and that is not easy to do… I am so impressed with the thought that went into it, the clarity and the story line.  It kept my attention from start to finish."

"I tremendously appreciate what you've accomplished here. "

"Yours is so comprehensive and has details I never thought of that make it so much more interesting and more representative of the cycle.  Really excellent.  And, the pictures just shone! Very clear and you got them from the best angle to illustrate the entire process.  Technically superb!"

"Very, very impressive! "-
Lee Daniels, outdoor photographer and writer
 "Mike Spinak has written a charming book that takes us into the seldom seen microcosmic world of a mother hummingbird tending to her two young."

The photographs are fascinating and beautiful. The words are simple enough to be shared with a young child and will certainly sway them toward a lifetime fascination with nature. (And what could be wrong with that… We need more people who care for and about nature as much as Mike does.)

"My own 13 year old daughter (who I am certain is destined to be the next Jane Goodall) Gave this book two thumbs up and said 'I wish there were more books like this when I was younger. I hope he creates lots more like this.'"

"This is the kind of book which will fascinate and inspire children and their parents for generations."

Alan Shapiro, Author, Photographer, Chief Advertising Creative Officer
"Growing Up Humming tells the story of an Anna's hummingbird and her two chicks as the chicks grow, mature and leave the nest. Mike Spinak's photographs show all these steps in intimate detail – the mother feeding her young, the chicks learning to stretch their wings, flap, preen, and fly, and the stages of growth as the chicks lose their downy feathers and become young adults."

"Readers will empathize with the two tiny young birds as they learn to fly and fend for themselves, while the readers gain insights into the intriguing biology of these birds. I didn't know, for example, that Anna's hummingbirds eat so many insects – I thought they consumed nectar exclusively. And I hadn't thought about how hummingbirds in the nest avoid hurting each other with their long beaks!"

"Growing Up Humming is a charming book filled with beautiful, fascinating photographs."
Michael Frye, Photographer, Author, Teacher
"Growing Up Humming is the story of two hummingbird chicks and their mother as the chicks grow up and eventually leave the nest.  The story is told with beautiful, intimate photographs and detailed and informative text." 

"It is remarkable in its detail – both photographically and in terms of the information – while following an engaging narrative.  You feel privileged to be a part of this hummingbird family's life.  It's written as a children's book – but really it's something the entire family will enjoy and learn from."
 "It's such a wonderful book!"


"I found the book to be packed full of fascinating facts, yet it was a quick read. The book contains excellent illustrations, the content is descriptive as well as informative. Photos show a great deal of outstanding detail and complement the content very well. The story of the two growing Anna's hummingbird chicks is well written … The book will capture the attention of adults and children alike, a great read for the entire family."
Christina Rollo, Fine Art Nature Photographer
"Growing Up Humming is amazing."

"I have lived with, fed, and photographed Anna's hummingbirds in the Los Gatos Mountains for years, but reading Mike's wonderful book tripled my knowledge about these amazing creatures."
Ed Sweeney, Software Developer, Photographer
"Growing Up Humming is lovely–a wonderful story and gorgeous pictures."
"This is great!! Fantastic work."
Gabriela Zavadilová, Student, Graphic Artist, Photographer
"Growing up Humming is fabulous.  I smiled the big smile all the way through reading it." -
Giselle Minoli, Author, Jewelry Designer
"Beautiful, detailed pictures and quite informative as well. I really enjoyed watching the little hummingbirds grow up in such an up close and personal way.
I think it'd be great for school too… I could totally see my little one becoming engrossed in the pictures and the story, too." 

"It was lovely! If I were a school I'd get it. It's written in a concise but easy to understand way, as well – which is a huge plus."
Rachael Alexandra, Photographer
"It looks great! The photos are stunning!"
Rob Dweck, Photographer, Author
"The book is fantastic!!!"