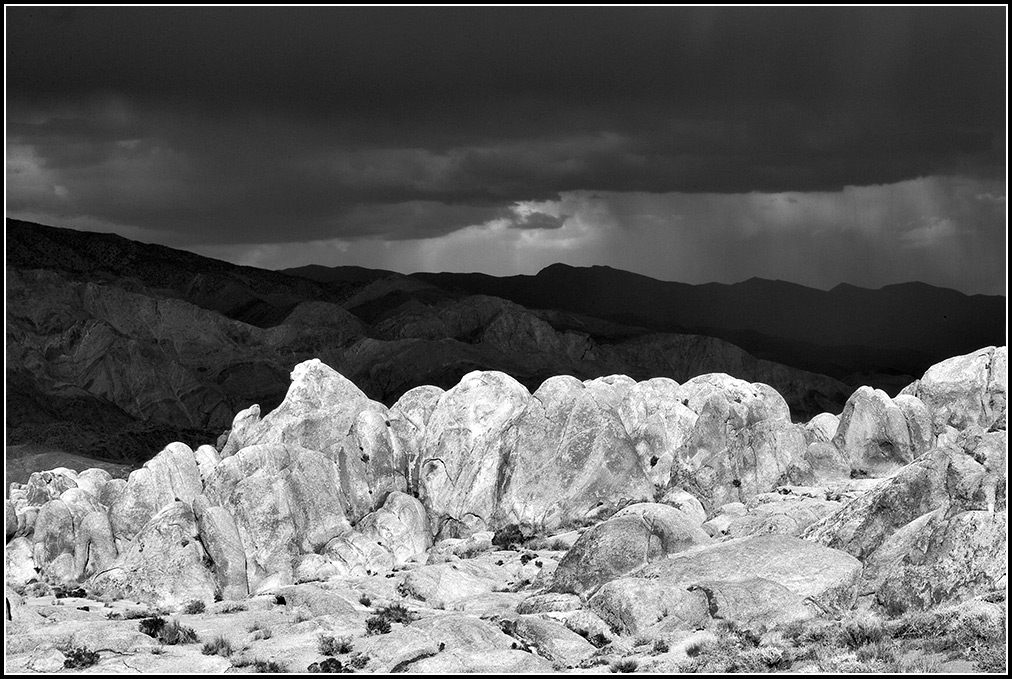 ---
Just a quick post, today, to share with you a picture of the day, and mention a few of my favorite books of nature photography.
These are books that have moved me, that have influenced me as a nature photographer, that have informed me and reminded me of important things about nature photography, and that have touched me.
Okavango: Africa's Last Eden by Frans Lanting
The Creation by Ernst Haas
Wildlife by Mitsuaki Iwago
Colorado II by David Muench
Mountain Light by Galen Rowell
The Place No One Knew: Glen Canyon on the Colorado by Eliot Porter
Chased By The Light: A 90-Day Journey by Jim Brandenburg
(This is an incomplete list. I'll come back and add more, over time.)
Find these books, if you can. You won't regret it.
What are some of your favorites?
---
Alabama Hills with Storm, Number 6, California

All pictures and text are © Mike Spinak, unless otherwise noted. All pictures shown are available for purchase as fine art prints, and are available for licensed stock use. Telephone: (831) 325-6917.