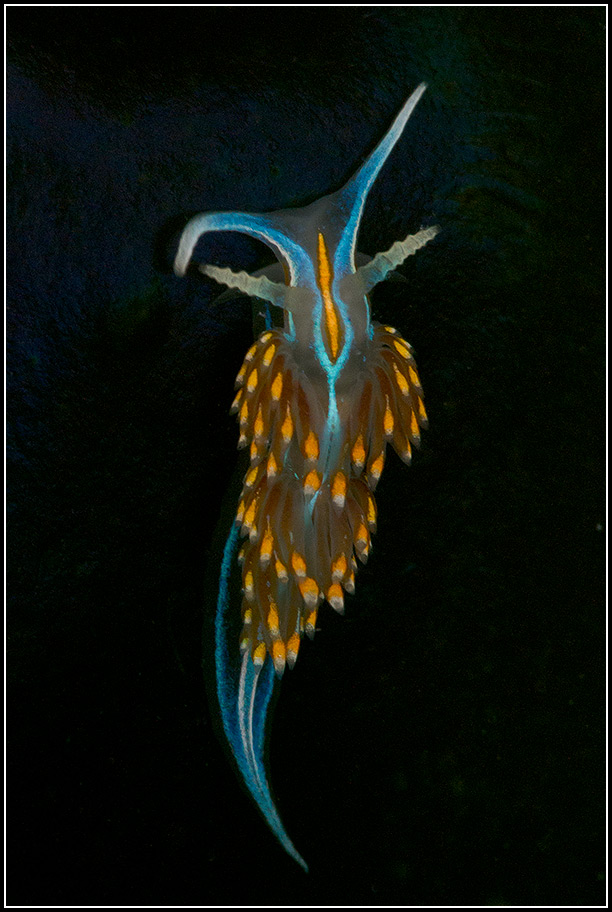 I remember when I was a little kid, my grade school teacher explained to me that there were five basic kinds of animals: mammals, birds, reptiles, amphibians, and fish. Her mistaken view fits the way that many of us intuitively think about the world.
When you go to the intertidal zone, you can spend the whole day looking at numerous creatures which don't fit into those five categories at all. Right there, just a short distance from most of the world's human populace, is an area that is still very alien and exotic, and largely unexplored. Even stretches of coastline that are full of people are rarely truly closely studied.
People think that everything has been thoroughly photographed, and there's nothing left to be done (a silly notion, for a number of reasons), but it is still possible – not even particularly difficult – to go to the seashore closest to where you are, and find organisms and phenomena which are underphotographed; some haven't even been photographed at all, and some have never been photographed well. Many are so poorly studied that it is worth reporting to the marine biology world that you merely found one, in this location at this time of year, doing such and such activity. Really, you can find creatures that poorly known in pretty much any tide pool in the world.
Even with better studied creatures, the seashore is brimming with animals so foreign to our everyday experience that they are hard to even describe. They have types of body parts beyond imagination, and they are "missing" body parts that are equally surprising. They have the most peculiar and fantastic ways and means to living their lives in this harsh environment.
Photography in the intertidal zone is often the most challenging kind of photography I've encountered – and I'm saying that as someone who has sort of made a specialty out of coming up with strategies to shoot difficult subjects, despite challenging obstacles. Simply attaining sharp focus, good contrast, and good color, can be difficult, with many impediments in your way. Trying to create a coherent composition in micro landscapes of writhing organisms, sloshing about with every wavebreak, can be even harder. And all of this must usually be done while hunched over and contorted, below surface level, in a cold, wet, slippery, hard, jagged locale.
Nonetheless, the experience of closely viewing and documenting this stunning and other-worldly place through a viewfinder is so splendid, that it is easily worth all of the trevails.
If you have the opportunity, please take your camera to the intertidal zone and make this unique experience your own.
---
Opalescent Nudibranch (Hermissenda crassicornis), Fitzgerald Marine Reserve, Half Moon Bay, California

All pictures and text are © Mike Spinak, unless otherwise noted. All pictures shown are available for purchase as fine art prints, and are available for licensed stock use. Telephone: (831) 325-6917.