I encounter a constant stream of danger-related signs while out photographing nature. Over time, I started making a photo collection of them. Today, instead of proselytizing my views about nature photography, I'll share a few of my favorites.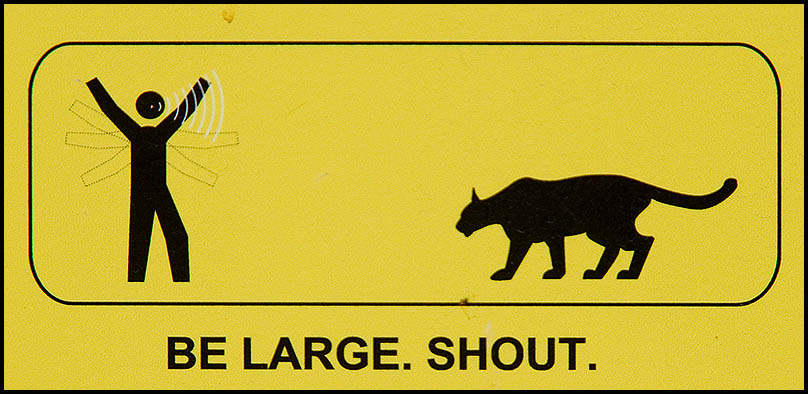 I love this sign. "BE LARGE. SHOUT." And try to fly to safety, it appears. Even when a mountain lion isn't about to pounce on you, when isn't "BE LARGE. SHOUT." good advice? Never. It's the perfect advice for any occasion.
---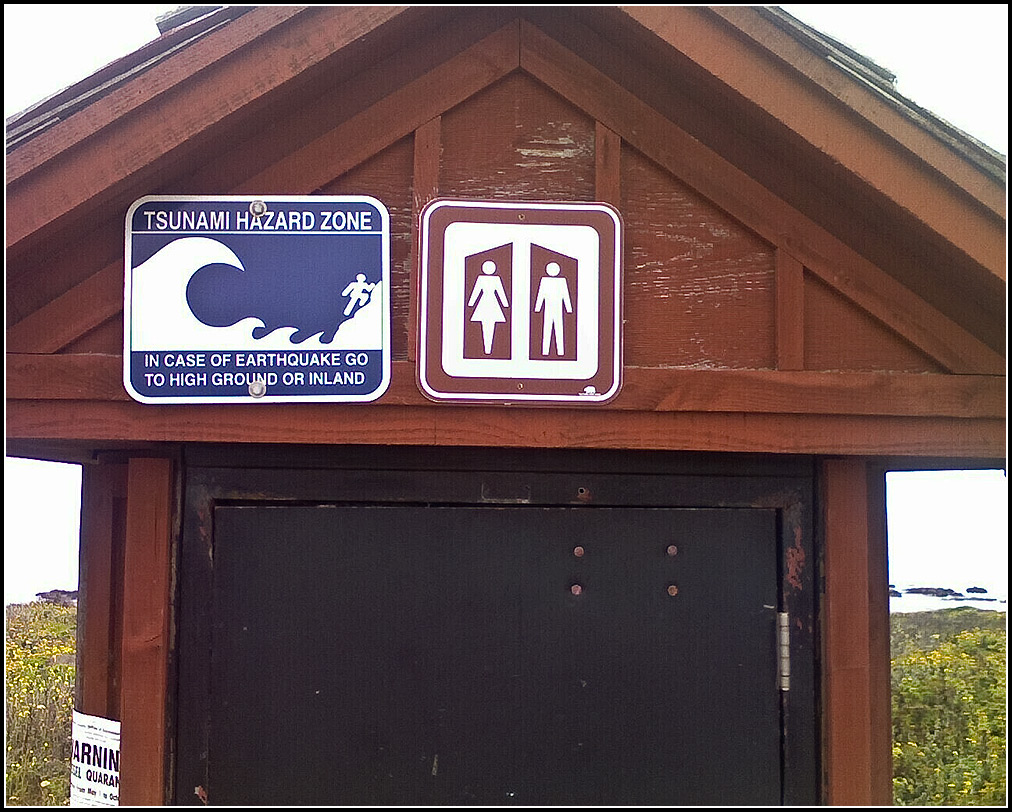 What's worse than a tsunami arriving when you're in the outhouse? A tsunami arriving when you're in the outhouse, when the nearest high ground is miles away.
---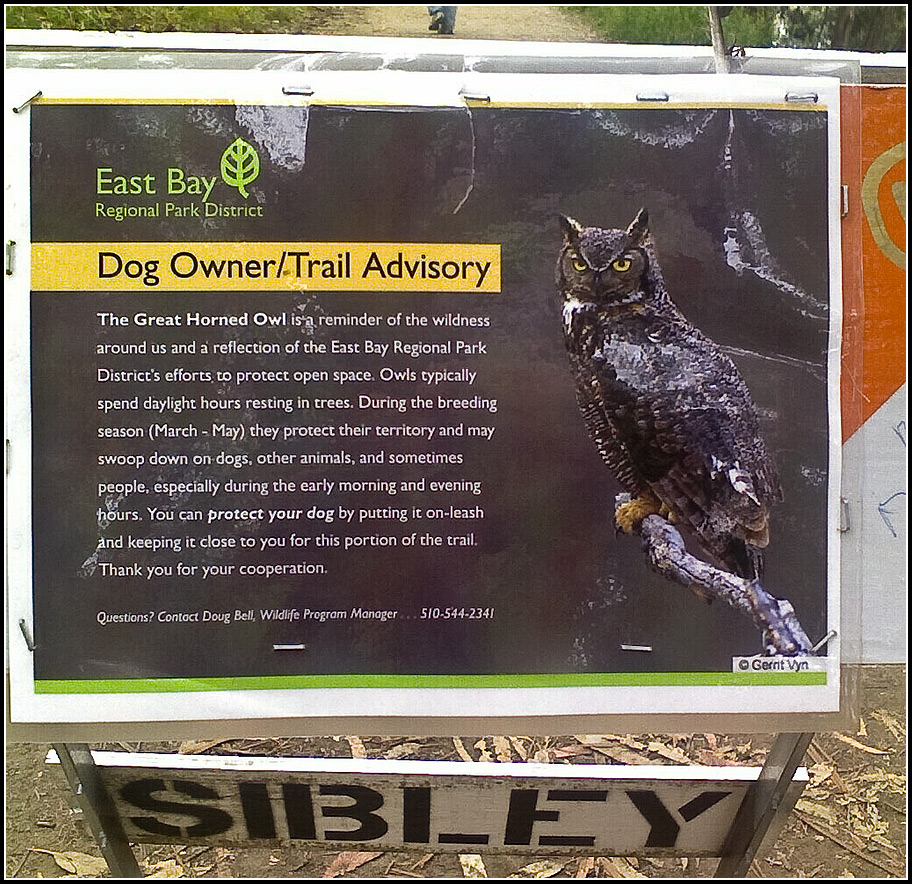 Owls will attack you and your dog!
This really is a substantial risk, by the way. I've seen it happen. Nonetheless, owls swooping down on your pet and you is such an unusual and interesting warning.
---


I especially appreciate this one because it packs so many dangers into one sign.
---


I love the multi-layered quality of this danger sign: If the avalanches don't get you, the constant possibility of sudden explosion from long range weapons still might. I like the condition of the sign, too.
---


Besides the fact that scalding water (with unstable ground) is such a prize danger to add to my sign photo collection, I like that the sign doesn't go so far as to suggest you might want to stay out of the canyon full of scalding water and unstable ground, but merely suggests that you "use caution".
---


There's just something about the simple, salient facts of this bullet point list that makes me smile.
---


Another rare and prized addition to the collection. And "HAZARDOUS" is misspelled.
---


I have no idea what this one originally said, but now it serves as a warning that the area may harbor drunken hunters.
---
You read that right. Presumably, the tree this was attached to has killed before, and – given the opportunity – will kill, again. I have to admit that this warning had the opposite of the intended effect on me; it compelled me to go right up to the killer tree and closely examine it, at length, for clues about exactly how this tree does its dastardly deeds. It really seemed no more dangerous than any other tree, to my naive eyes. I'm glad to say that I somehow survived the encounter.
---
OK, I won't bore you with all of my more mundane danger signs for flash floods, giant waves, bears, ticks, rattlesnakes, lightning, rocks, dangerous snowfields, and so on. Last one – one that's especially appropriate:


Caution. (Dumb photographers die!)
This one comes from Black Canyon of the Gunnison National Park, in Colorado. Ironically, it's placed at the very end of a long dead-end road – the last of numerous cliff related photo opportunities; if you've made it far enough to see this sign, you probably don't need it.
---
I hope you've enjoyed this little glimpse into the dangerous life of a nature photographer.
Nature: It's not for the faint of heart.