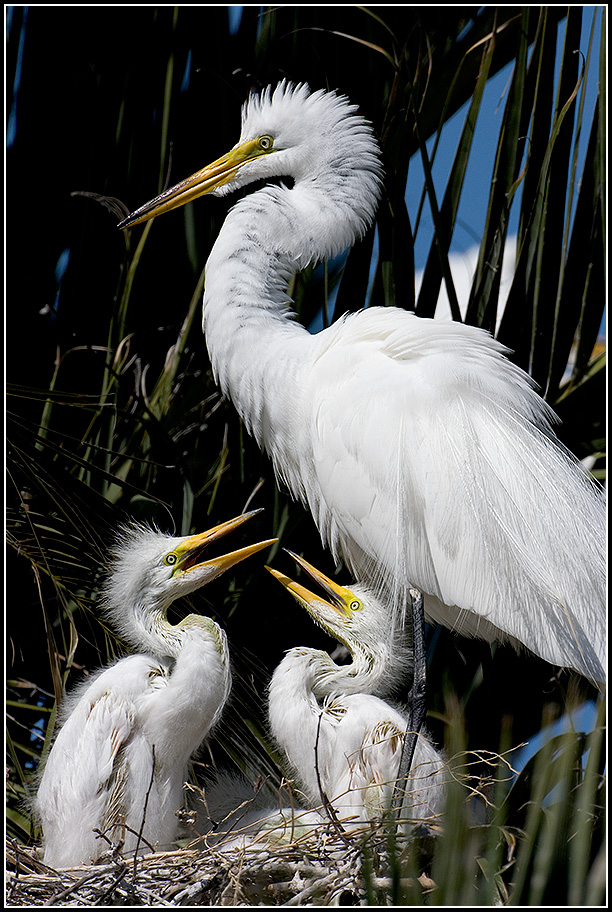 ---
Publishers have developed a bad habit of begging, over the last few years. They've taken to contacting photographers, seeking to use their pictures without paying. It's not just the underfunded start ups, or those tottering on the edge of bankruptcy. In this environment of global financial crisis and increasingly commoditized photography, many of the biggest newspapers, magazines, and book publishers regularly request freebies from photographers. If you're a good photographer, and your work is online, then you'll probably receive such requests soon (if you haven't, already).
The publishers usually contact you with standardized emails. Here's a real one (with a few of the specifics changed), to show you what they look like.
Hi, Philo Photographer,

I'm the photo editor at Modern Mendicancy Magazine in NY. We
might be interested in using your coprolite photo for
a story we are working on.

You would receive on-page credit, and the magazine is
viewed by over a million people, so it would be great
exposure.

Please let me know if you'd be willing to let us use one of
your photos.

Best,

Barnabas Beggar
They don't outright say that they want it for free; they just neglect to mention payment, while they imply that other benefits make up for the lack of remuneration. It's become standard practice for many photo editors, to first put out feelers to see if they can gull you into giving away your picture for free, before negotiating payment.
Let's suppose a major publication, like Time Magazine or the Wall Street Journal, contacts you with a letter like the one above. How should you handle it?
A lot of photographers make the wrong assumptions, and handle it exactly the opposite from how they should.
First, they assume that the exposure is very valuable, by itself. In truth, getting a credit line in a publication is usually worthless. There are always anecdotal exceptions you can find, but – as a broad generalization – credit lines do not lead to any future monetization. They're not there for exposure; they're there to protect the photographer's copyright.  Don't take my word for it. Ask ten professional photographers – I'm talking about people who actually rely on photography to put bread on the table – whether credit lines in publications generate business for them, and whether they'd take a credit line in a large circulation magazine in lieu of payment.
Second, they assume that if they say "no" they won't give it away, the publisher will just go find another picture, from one of the millions of photographers who willingly give their work away to publishers. No skin off the photo editor's back, right? The publisher has the upper hand, because you have no chip to bargain with, right?
And so, (A) assuming that exposure is valuable, by itself, and (B) assuming that extracting payment from a publisher asking for a freebie is impossible, photographers often hand over their hard earned pictures for free.
In fact, it is skin off the photo editor's back to forget about your picture and get another – even a "free" one, and so you do have a substantial position to negotiate.
How so?
To begin with, the photo editor didn't come to you for some abstracted, generalized picture need; she specifically asked for a particular one of your pictures. The photo editor doesn't just want a picture, she wants your picture. Your picture meets a distinct photo need. How singular that special need is, and how uniquely your picture meets that need will vary. If you're marching to your own beat, photographing unusual themes and compositions from your individual vision and viewpoint, then it's more likely that a replacement will be harder to find.
Which brings up the second point: Time is money. This photo editor earns a salary. She receives benefits, too. And she works in an office – a space that usually must be rented. That office is filled with equipment which costs money, and has a limited usable lifespan. That office also requires a variety of paid services, such as phone, internet, water and power. And so on. When all such costs of a photo editor doing her job are added together, simply spending the necessary time to find and acquire a photo costs the publishing company real money. So much so, that it is usually less expensive for the publisher to agree to pay you for your picture which they've already found, than to find another suitable picture which they can use for free.
They've already spent substantial money finding your picture and contacting you; they don't want to throw that investment away and do it again with someone else's picture. Since they want your picture without paying for it, if possible, they don't tell you this: in many cases, all you have to do, to get them to pay for your picture, is ask.
Let's face it, their request to use your picture for free is rude and unprofessional. I know: the attitude is "business is business". Nonetheless, it's hard to ignore what they're fundamentally doing. They're letting you know that they want to make money off your work, while cutting you out of the deal. They're approaching you with the assumption that you're dumb enough to be tricked into such an arrangement of giving them your work for nothing, and hoping their assumption will pay off. They're unnecessarily turning the whole business relationship from a cooperative one into an adversarial one, by behaving like shysters out to fleece you.
Nonetheless, if you want to convert this into a positive business transaction, you have to respond in a friendly, professional manner. Let them know that you would love to do business with them, but you expect standard stock licensing rates for the usage of your picture. Ask them how much they pay. If you have a table of your typical rates, send it to them. You have nothing to lose, and everything to gain. You'll probably succeed, if you only ask.
If they want to get the process of acquiring a picture done NOW, then you can usually make a paid transaction work. However, don't waste their time. If you waste their time, there is no advantage to dealing with you, compared to looking for another picture. Make all the negotiations, and the whole transaction, fast and easy for them. Respond to them quickly and informatively. Get the whole thing done in the minimum number of emails necessary. And then send them the picture file as soon as possible. Minimize all the friction of the transaction. Do this, and you'll perhaps transform their perception of you from the anonymous, disposable chump, to the valued go-to guy, for when they're in a pinch.
It won't always work, of course. Sometimes, photo editors will respond by saying something like, "I'm sorry, we don't have a budget for photos for this story". When they send such a reply, it's not in your best interest to give them the picture for free, in my opinion. I simply tell them that I'd love to do business with them, if they can find the budget.
When a publication asks for a freebie, don't assume that turning it into a sale is a lost cause. Don't forget about the economy of time.
Simply ask to be paid. Often this will convert the request for a freebie into a sale.
Give it a try. You'll be surprised.
---
UPDATE:
I forgot to add something important to this article.
Many times, photo editors and art directors of for-profit, private corporations which want to use your pictures, will be … less than entirely forthcoming … about who they are, in order to mislead you to mistakenly assume they're working for a cause you might donate to, pro bono.
Here's an example of a real email of this type (with some details changed), which came in, a couple days ago:
Subject: False Bittersweet
Date: 21st December, 2010

Hello Mr. Photographer,

I am working on an exhibit project for the new visitor center at Good Cause Wildlife Refuge in Mayberry, North Carolina.

We are interested in possibly using one of your photos of a false bittersweet that we found on flickr. The image would be used one time only in an educational visitor center display for the U.S. Fish and Wildlife Service.

If you e-mail me at deceptivedave@comcast.net I can send you an image of the shot we are interested in.

Thank you very much, and please let me know if you have any questions (my number is 503-503-5035).

Sincerely,

Deceptive David
Sure, he's working ON this exhibit project. What he's neglected to mention, is that he's working on it FOR a private design firm, hired to create this exhibit.
Take note, when people word that they're "working on a project", without mentioning whom they're working FOR. Take note, when they give you a personal email address, instead of an organizational email address relevant to the project (such as, in this case, a U.S. Fish and Wildlife Service email address, which would look like: deceptivedave@fws.gov).
When you get something like this, politely write back to them with your standard boilerplate for such situations – like this:
I volunteer my images and services when most of the other
professionals working on a project are also volunteering their
time and efforts . . . . So please let me know your circumstances.
Don't fall for this. Turn this into a sale opportunity.
---
Great Egret and Chicks (Ardea alba), Palo Alto Baylands, California

All pictures and text are © Mike Spinak, unless otherwise noted. All pictures shown are available for purchase as fine art prints, and are available for licensed stock use. Telephone: (831) 325-6917.