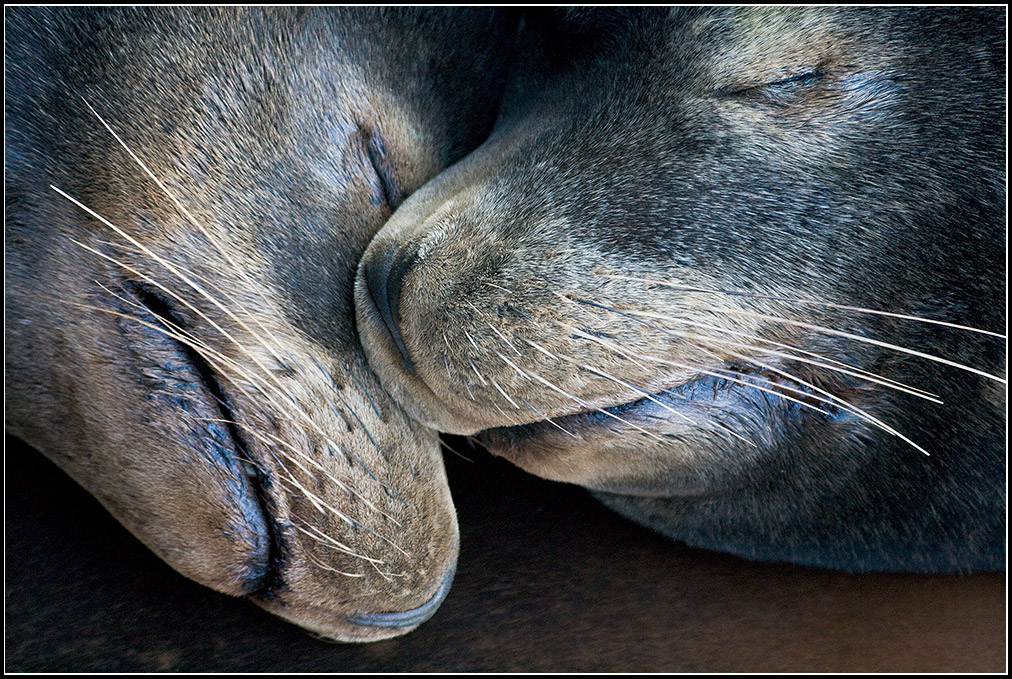 ---
[Editorial note: This is a follow up to yesterday's post, A Problem with Composition Rules. This is also the This is also the sixth part of a loosely related series about content, communication, and composition, which started here.]
---
In yesterday's post, I argued that formulaic spatial design "rules of composition" are myths, they're fundamentally misconceived, and they don't work.
People who read or hear my opinions about the rules of composition sometimes ask me the following questions: If these [the graphic design-type] rules of composition aren't useful, then what are we left with? How do you define good composition, in absence of these rules? And, how, then, do you approach good composition?
It's not possible to accurately define good composition in a way that is always applicable, because what makes one picture good will be different than what makes another picture good. However, there are some general principles of composition, on a much more abstract level than graphic design, which generally apply to all the arts. Gaining awareness of them may help you look more critically at the creative decisions you make.
Make your compositions emotionally and intellectually engaging. Make them express something(s), and what they express should be both worth your while to create and worth your viewers' while to receive. While they can be about small things, they're best if they're suitable for extended/repeated viewing – perhaps even offering the viewer a sense of reward, such as epiphany or catharsis.
Make your compositions elegant and efficient. Bypass the banal asides and get right to the heart of the matter of your picture's content. Have only that which contributes to your composition within it. (Note that this doesn't mean that you can't have chaotic elements within compositions that are well composed. Chaos can fit within elegant composition, when it's a supportive part of the composition's expression. The work of Raghubir Singh, such as this, is an example.) Good composition expresses effectively, concisely, and gracefully.
Good compositions share novel perception. To be clear, novel perception does not mean pointless quirkiness or peculiarity, does not mean weirdness worship, does not mean eccentricity merely for eccentricity's sake. It means bringing the core of your being into your compositions and imbuing them with your unique, personal vision. It means making the composition your own.
Compose your works with internal consistency. Integrate everything within the composition into a unified whole, with nothing out of place. Make the experience or perception you are sharing into a world with its own laws, consistent and coherent.
Fully realize your compositions. Bring them to satisfying completeness, instead of just rough conceptual sketches. Give your compositions lives of their own. Make them self-interactive.
Be sure that your composition is, in the final analysis, accessible and sensible. This doesn't mean that it has to be mainstream nor easy, but, if it is not ultimately understandable to some degree, if nobody but yourself can make anything out of it, then the composition will – by definition – fail to communicate.
Mind you: As I said a few days ago, nobody achieves these kinds of inspired, meaningful, perfectly expressed photographic compositions all of the time; even for the best, the rates are fairly low. These general principles don't mean that pictures which say less are valueless – they're not. The principles simply give some clues for finding your path toward putting everything you can into your pictures.
---
As for how I approach composition: I've already discussed some of it in other, recent blog posts. I come at it from the perspective that (A) my enterprise is about communication, that (B) artistically significant photographs are based on intent of what to communicate and vision about how to communicate it, and that (C) the communication is achieved through the language of art.
That means I must have something to communicate. When something interests me photographically, I answer for myself what it is about this potential shot that resonates with me. I answer for myself how I'm experiencing it. I answer for myself how I am perceiving it. I answer for myself why it matters to me. I answer for myself what I want to say about it. I answer for myself how I would like to represent it. Then, within the framework I've discussed previously about speaking the language of art through juxtaposition of elements, I answer for myself how I could best accomplish representing this the way I want. (Please understand that, while asking and answering these questions and planning how to construct a photo may sound like a slow process, with a bit of practice it all happens naturally and instantaneously.)
Then I try to make the photograph to communicate my intent through the means I've envisioned.
---
Sleeping California Sea Lions, 2 (Zalophus Californianus)

All pictures and text are © Mike Spinak, unless otherwise noted. All pictures shown are available for purchase as fine art prints, and are available for licensed stock use. Telephone: (831) 325-6917.